Search engine optimization has changed drastically over the past couple of years. Google has cracked down on websites that keyword stuff or use questionable practices to increase traffic. However, content marketing is still going strong. That's because it adds value and Google rates value highly.
KEYS TO SUCCESSFUL SEARCH MARKETING CONTENT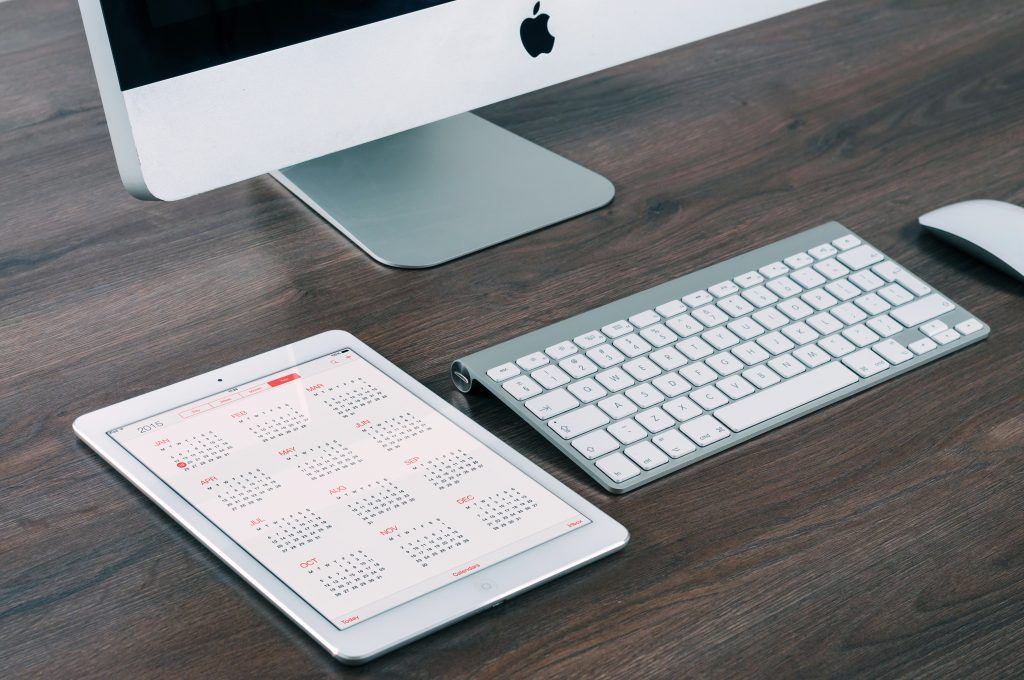 There's no denying that the Internet is packed with poor content. This is actually one of the reasons Google has made a point of changing things up so drastically. The idea behind all the recent changes is to provide searchers with higher quality results and cause low-quality content to disappear or at least move pretty far down in the search results. While this doesn't always happen, you should assume that if you have badly written content, it won't win you any points. To ensure that your content is effective, you may want to follow these guidelines:Create a great headline. The headline is what really grabs people. It is also shown in the search results and may be the only thing that a searcher sees when browsing the list. If your headline doesn't grab your audience immediately and make them want to read, you will receive very little traffic. Keywords included in the content headlines will also help with ranking well. Know your target audience. What do your customers need? What problems do they face? Do your market research so you are aware of the type of content that will most appeal to your customers. For example, if your audience is homeschooling moms, they probably won't be as interested in learning about bag lunches as parents with kids in public school. Likewise, business travelers will be more interested in how to increase their productivity in a hotel room than those who never travel. Tailor the content to the audience and you will see more views and more social media shares. People will also be more likely to link back to you, which will also increase your rankings in the search engines. Change things up from time to time.Don't always produce the same kind of content. If you wrote a list article last time, try putting up a video or an informational article this time. Mix it up to keep your customers interested and coming back to see what is new. Include a call to action. What do you want people to do when they finish with the content? Common goals for business content include:
Share the content
Sign up for an email list
Buy something
You need to tell your visitors what to do next, so make sure there is a clear call to action on each page of content. Spread the word. Don't just post an article or video on your blog and hope people see it and share. Make sure it is visible. Share the post on social media sites and get it out there. Ask your readers to share, as well.
WHAT SHOULD YOU POST?
Whether you have a blog or just want to add some articles to your website, the biggest question is what to write. You can probably come up with a few ideas to start with, but it can be tough to consistently think of great new content ideas. Fortunately, inspiration is all around you. Even if you are sticking to hyper-local keywords, there are plenty of opportunities to borrow ideas from others.
1. ADDRESS LOCAL NEWS
Keep an eye on local news and update on it. You can add your own twist to the content to make it fit your niche in many cases, but even just writing about a current event will draw visitors to your page. Of course, it's not a good idea to only post information that is completely unrelated to your business, but it is relatively simple to add a personal note to the article. If you run a bakery and there is a flood in the area that affects a number of residents, you could write about the news. While not related to baking, it would be simple enough to add a discount for affected families, offer to provide volunteers and rescue workers with free lunch or simply express your condolences on the tragedy. Nearly any kind of business can make use of the news at least once in a while. The idea behind using current events as inspiration is that people will be looking for more information. When they search for it, your website should come up, which can gain you customers. However, remember to keep things related. You can actually lose your ranking if you are writing about anything under the sun and not keeping the topic even marginally close to your business topic.
2. CHECK LOCAL FORUMS FOR INSPIRATION
Local forums can be a wealth of inspiration. Look for threads that relate to your business and keep an eye out for questions people are asking. If they are asking on a forum, they may also be searching for answers on the search engines. When you find a question that would make a great blog post or article, turn it into useful content for your site. Depending on the forum, you may even be able to link to the page you create, drawing more eyes to your site.
3. CREATE IMAGES WITH LOCAL IMPACT
Graphics and photos also count as content and can be very effective as marketing tools. With the right media content, you may even see people sharing your posts all over social media. Images are more likely to become viral than most written content, so it is certainly worth adding some multimedia to your website. Images should be:
Clear and easily identifiable
Labeled with alt text
Given a caption or description to aid search engines
Locally identifiable
Named with an easily identifiable file name (ie. "Boston Harbor at Sunset" instead of "Pic13546")
There are literally hundreds of different ways to create images. If you don't want to take your own photos or create your own graphics, there are a number of sites that sell royalty free images that can be used. However, original is always better, since it is something new that people can share. Don't just share photos, though. You can also alter images by adding text to them. A great use for this is to add a quote over a shot of a local sight. Use alt text and you should see the picture show up in Google Images within a short amount of time.
4. MAKE LOCAL VIDEOS
Another great way to get your content spread around the web is to create a video. Anyone can make a video these days and they are the type of content that is very likely to be shared on social media. Everyone loves a good video. That being said, you do want your media to be high quality. It should be carefully planned to have maximum impact and properly edited to maintain your quality reputation. Videos should be:
Interesting, informative or funny
Easy to share
Short (long may work, but short goes viral faster)
Great thumbnail for search result display
Catchy, optimized title
SEO description
Locally identifiable
If you are selling products, why not create a video that shows people how to use the product? You could even produce videos that show alternative uses or creative uses. Encourage customers to post their own videos and you can expand your reach without even needing to film everything yourself.
5. WATCH FOR TRENDING TOPICS IN SOCIAL MEDIA
Twitter is a great place to get ideas for local stories. Keep an eye out for trending topics that can be related locally. In many cases, it's possible to use general trends by giving them a local twist. It requires some creativity and you should be careful not to be too unrelated, but it can work. For example, if a new Star Wars movie is trending on Twitter, you might produce a piece of content titled "Ten Things Bakersfield Barbers Can Learn from Star Wars!" Obviously, you shouldn't use this type of stretching too often, but it can be very useful when you want to link into the latest hash tags and use the traffic.
6. WRITE "BEST OF" LISTS
List articles are quite popular and tend to go viral easier than more informative posts. Try creating a "Top 5" or "Best of" list that is relevant to your customers. A good example would be an article on "The Top 10 Supermarkets in ______" if you run a cooking school. A vet might offer information on choosing the best pet food or a list of top groomers in the area. The lists do not have to include your business. In fact, it's best if you use parallel businesses to help cement your expertise in the niche. Creating a list article that also has your own company on it will be seen as manipulative by customers and they won't trust the information presented.
7. ADD TESTIMONIALS
You don't have to produce all your own content. Ask your happy customers for reviews and testimonials that you can publish on your site. This provides social proof, as well as boosting SEO if the testimonials include local references. The trick to getting those testimonials is to ask for them. Most customers won't think to send a blurb for you to publish on your site. If they do write you to let you know how much they liked your service or product, go ahead and ask if you can excerpt their email to publish on your site.
8. POST INFOGRAPHICS
Infographics are a good way to increase views, as well. Creating your own infographic that relates to your target audience's needs is the best way to go, though you can also use graphics from elsewhere. Since an infographic is an image, you should write a description for it that will allow the information to show up in searches. Even a couple of paragraphs will allow search engines and humans to get an idea of what the actual content is about. Infographics should be focused on a local issue that is related to your business. While it's handy to have this information on your own site, you can actually get even more leverage if you allow people to share on their own sites and blogs. Make it simple for them by including the HTML code so bloggers can simply copy and paste.
9. WRITE ABOUT LOCAL EVENTS OR FESTIVALS
Your company can always cover local festivals, but your coverage will be even more useful if you are participating. One large event could even warrant more than one article, depending on how involved you are. If you are setting up a booth at a job fair in the area, for example, you could write about the upcoming fair and what your role will be. You could create a quick reminder piece to encourage people to visit your booth when the event is just a day or two away.
10. CREATE A TUTORIAL
A tutorial is a great way to attract people to your site. The article could show people how to do something step by step with one of your products or you could show them how to make something for a local holiday or tradition. How to articles are very popular and are likely to be shared around. Try to add a local twist and you can end up with plenty of backlinks, as well. For example, you could write an article on how to train for a local marathon or how to cook a traditional dish from the area. While the article should combine local information with your industry or niche, chances are you can find a good topic to create a tutorial on.
11. PROVIDE A RESOURCE
Check the local listings and find out what is missing. Is there a guide to local breweries? Do people need a list of family friendly restaurants in the area? There is bound to be some sort of resource that those in the area could use. When you create your resource, make sure the information is accurate. This resource or guide will reflect on your business, so it should be high quality and correct. If possible, keep it somewhat related to your niche. If you run a daycare, for example, you might create a guide to all the playgrounds in the area. A bakery might offer a quick start guide to hosting a family dinner, using local resources. Get creative and makes sure people realize that they can share the resource. This can garner more backlinks and citations for your company.
CONTENT OUTSOURCING: AN EASIER WAY
Most business owners find themselves too busy to write their own website content and those that do have time don't have the skill. Creating top quality content that will please both search engines and human visitors is no easy task. Hiring writers to handle the workload for you can ease much of the pressure. Depending on the amount of content you have and whether or not you offer a blog, you may hire someone for a one time job or keep them on an ongoing basis. You have two main options when it comes to hiring writers. You can choose to hire through an SEO company that provides writing services, or you can opt for a freelancer. Working with a company offers a bit more protection and you can rest assured that the writers have been pre-screened and are familiar with local content writing. Freelance writers may have the skills you want, but you will need to check samples and references yourself before hiring. Even then, it can be a bit of a challenge to find someone with the expertise you require. There are pros and cons to both types of writers, but either way, you won't have to create your own content and that can be a time saver. Letting someone else handle the writing allows you to focus on other areas of your business. This alone is well worth the cost. In addition to saving time, you will also have a steady stream of quality content that you can add to the site. This improves your ranking in the search results and provides more value to your customers. If you choose to hire several writers, it is possible to produce far more content than you could on your own, as well.