Social media strategy is one of those topics that just can't be covered in a single day, let alone a single blog post.
Luckily, you don't need to know everything about social media marketing to get started and begin reaching your online audience.
In fact, you don't need even to be an all-knowing social media guru to build wildly successful social campaigns that reach hundreds of thousands of your potential customers.
Some specialized knowledge and a willingness to experiment will generally do the trick.
But you still need to know where to start:
Claim Your Territory
You probably won't market on all of the major social networks.
You probably won't even log in to all of them regularly.
Even if you have no plans or interest in trying Snapchat or posting YouTube videos, though, it's wise to claim your social territory right from the start by reserving your usernames on all of the major social networks.
Here's why:
Let's assume that you've created a page on Facebook for your brand, and you've built a strong following with hundreds of thousands of engaged fans.
Meanwhile, you didn't reserve a Twitter handle because Twitter is more difficult to use, and you think it might become obsolete in the next few years.
You're building momentum, and you're finally starting to earn brand recognition.
Those people are probably looking for you on Twitter, so you decide it's time to start a basic profile, but now, there's a problem.
Because your brand name has value, and because you didn't start a Twitter account when you embarked on your social media plan, someone else who's unaffiliated with your business took the Twitter handle with your company's name.
Now, your customers are going to Twitter looking for you, and instead, they're finding them.
Maybe you can recover your name. Maybe you can't.
Maybe you can build a successful following using a different handle. It's going to be more difficult.
The safest and smartest thing to do to beat the name squatters is to immediately reserve your usernames on all the major sites like:
Facebook
Twitter
Instagram
Snapchat
YouTube
LinkedIn
Google+
Pinterest
Plus any more specialized networks that might apply to your industry, like Flickr or Reddit
About your username:
Your ideal username is the same as your brand name. It's also short, simple, and memorable.
If you can help it, don't use special characters like underscores (_) or periods in your usernames and handles, and avoid anything weird or overly cre8ive.
Once you've staked your claims:
Lay Out Some Branding Basics
Consistency across social networks, your online presence, and your offline brand is vital.
When a user visits your Facebook page and then later ends up on your Twitter profile, they should be able to tell that both pages belong to the same business.
Your color schemes, branding materials, and persona should be similar across all networks.
That doesn't mean you have to do the same thing on every profile – in fact, you should ideally be posting different content for each different social audience – but your brand should be consistent.
Make sure that you update all of your bios with good copy, too, and ensure that your URLs are pointing to the same, correct place.
Note: since we're all updating our sites with SSL certificates, it's a good time to go back to your social media pages and make sure that the links to your website are current.
Choose Your Focus
Unless you're a digital marketing company like NeONBRAND, you probably don't have an aptitude or a need to use all of those social networks.
So, how do you decide where to work?
First of all, we always recommend learning to market on Facebook, since their ad product is profoundly cool and they're probably going to take over the world soon.
Aside from Facebook, work where you can do well.
It's practically magical when your aptitude matches your efforts, so if you're really comfortable with Instagram, spend some time building that following.
Beyond that, though, you determine where to work by answering another question:
Where does your audience hang out?
When you find your people, even if they're on a network you find intimidating (like Snapchat) it's worth the effort to learn how to market there. Great social strategy is all about building, connecting with, and serving your community.
With your profiles created and your decisions made, you're ready for the part where you make money.

Get To Work
Organic reach is the gold standard, but here's some real talk:
If you want to actually get your business in front of lots of eyeballs, it's time to take out your credit card.
It's totally possible to use social media to market your business for free, but as the online market involves, the world of social media marketing becomes increasingly pay-to-play.
Plus, the more money you invest in your social media reach, the more traffic you'll get organically. It might sound a little paradoxical, but that's just how things work.
When you're paying for attention, though, make sure you're paying for the right attention.
Wherever possible, use targeting tools to reach a relevant audience. There's a sweet spot somewhere between ultra-specific, expensive views, and cheap, general reach – and that sweet spot is different for every company. Finding it is more of an art than a science.
Whatever you do, though, follow this rule:
No spamming!
Seriously. Just don't do it.
Keeping your brand's social pages completely separate from your personal page is a best practice.
Sure, your friends and family are awesome, but they probably don't care as much about your business as you do, so do them a favor and keep the marketing on your business pages.
About Those Visual Elements…
Social media is super visual, no matter what platform you're using.
As you build your social and blogging strategies, you're going to spend a lot of time on image and video.
You can use photos from sites like Adobe Stock, but here's the thing about stock photography:
It looks like stock photography.
Depending on your industry, budget, and skill level, you might do better with one of our favorite stock photo sites: Unsplash.
Unsplash is a little more artistic and distinctive, and it's great as a supplementary source of images.
Plus, the images are all free to use.
Whenever you're using stock photos, remember to check the licensing information so you're not accidentally breaking any copyright laws, and never ever ever pull images from a basic Google image search to use in your marketing materials.
The best visual option is this:
Take your own photos.
Cameras are better and easier to use than ever, including cell phone cameras, and it's a huge advantage having a distinctive look for your brand.
As for other visual elements, you can use free services like Canva.com to create your own graphics and edit pictures, or freemium services like Piktochart for infographics.
Social Media Strategy for Facebook and Twitter
Much of social media marketing strategy comes from trial and error, then more trial, and a few updates and algorithm changes, and still a few more errors…you get the point.
You don't have to make all the same mistakes we and our clients have, though.
Here are some success tips for The Big 2 in the social space: Facebook and Twitter.
Tips for a Successful Facebook Strategy
Have you met Facebook Pixel?
That's a whole other topic, so we won't get too in depth here.
Just know that if you haven't installed Facebook Pixel on your site yet, it's time.
In essence, Facebook Pixel gives you much more marketing capability by allowing you to track specific consumer behaviors and advertise to the exact people who are most likely to have a strong interest in you business.
It's seriously cool.
And also slightly creepy, but mostly cool.
Whether you've already installed Facebook Pixel or not, effective and intelligent targeting is super important on Facebook.
Logically, more ad spend translates to more reach, but there's a point where increasing your budget doesn't actually increase your exposure and conversions.
Just like finding the sweet spot between specificity and broad reach, you'll have to fiddle with your budget to find the point where your ad spend is at its most efficient. It's different for everyone.
If you're promoting images with text, keep in mind that Facebook doesn't like text-heavy images.
Use Facebook's text overlay tool to determine the proportion of text on your pictures, because, in their words (and their grammar) they say:
"If the proportion of text to image is too high, your ads may not reach its full audience."
They also claim to make exceptions for certain types of products, which are determined by an automated system and cannot be manually appealed. Read more about it here.
Here's one final Facebook tip:
Use page roles for your business pages rather than a separate login. You can give important team members access, and it's much easier to manage.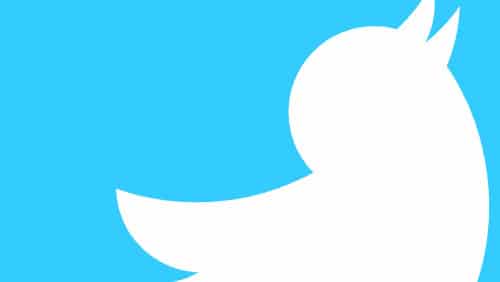 Tips for a Successful Twitter Strategy
If you need a crash course on Twitter, start with Wired's: How To Use Twitter: Critical Tips For New Users for a guide that explains everything, starting from "this is a Twitter user" to "this is how you use a hashtag."
Twitter is one of the most difficult social networks to master, but it has its advantages.
For networking, Twitter is a metaphorical goldmine.
Certain people are naturally more inaccessible – think about celebrities, mega-successful entrepreneurs, and business executives – but they respond to Tweets.
Suddenly, you can make direct contact with people who are way out of your league, just like your followers and fans can make meaningful contact with you.
It takes a lot of volume to stay in front of your Twitter followers and have any kind of branding impact.
And, unfortunately, you can't schedule Tweets like you can with Facebook posts.
There is hope, though.
Tools like Hootsuite solve the scheduling issue, and we have a couple of favorite tools that do a little more:
Meet Edgar (meetedgar.com) is a smarter Tweet scheduler.
Instead of manually scheduling every Tweet individually, Meet Edgar allows you to create and categorize libraries of potential Tweets that will continue to post on a schedule until you end the campaign, or until your credit card is declined.
Update as of June 6, 2018 – Meet Edgar no longer functions in the same way. Instead of drawing from a library, it is tweet scheduler much like Hootsuite and many other scheduling tools.
Archie (archie.co) is essentially a Twitter robot that watches the Twitterverse for the keywords of your choosing, then interacts with Tweets that use those keywords.
Together, these tools help you stay on top of the Twitter feed and in front of your audience.
Social media marketing strategy might look complex – and it is – but start small, learn as you go, and at least try it.
Or, you know, hire a company like NeONBRAND.
Just saying.
By the way, you can watch the live stream of one of our great social media meetups during which we covered this very topic. Here's the vid!